Shipping and Payment
Shipping
Area 1
Price + Time
Shipping Company
Finland
Åland

3,90€1-3 days
Area 2
Price + Time
Shipping Company
Estonia
Lithuania
Latvia

8,90€2-4 days
Area 3
Price + Time
Shipping Company
Denmark
Germany
Sweden

11,90€2-4 days
Area 4
Price + Time
Shipping Company
Austria
Belgium
Netherland
Poland

13,90€3-5 days
Area 5
Price + Time
Shipping Company
Spain
Luxembourg
Portugal
United Kingdom
Ireland
France
Italy

15,90€3-5 days
| | | |
| --- | --- | --- |
| Area 6 | Price + Time | Shipping Company |
| USA | 27.70USD3-5 days | |
| | | |
| --- | --- | --- |
| Area 7 | Price + Time | Shipping Company |
| Canada | 36,00€4-6 days | |
Area 8
Price + Time
Shipping Company
Australia
Kuwait
Qatar
Saudi Arabia
United Arab Emirates

42,00€4-6 days
Payment
DreamHair.com online shop accept most common Credit/Debit cards, Paypal and Online banks. We are using Adyen secure payment solution which have more that 250 different payment methods. Payment methods depend on your location and country. All payments are made throught Adyen gateway, which is secure and we don't save your credit card numbers to our system. Here is most common payment methods which we are using in DreamHair webstore:
Country
Payment methods
All countries
Visa, Mastercard, Paypal
USA, Canada, Australia
Visa, Mastercard, Paypal
United Kingdom, France
Visa, Mastercard, Paypal, Maestro UK
Sweden
Klarna, Payson, Online Banking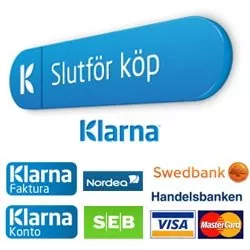 Netherland
iDEAL
Exchange & Return
All replacements must first be agreed upon with the dealer by sending an e-mail to support(at)dreamhair.com. There is a 14-day right of exchange and return for unopened products, under the condition that the product and its original packaging are in a perfect, unopened condition suitable for resale. We do not accept opened products. There is no right of exchange or return for hygiene products, furniture and nail tables. We don't refund express shipping or standard shipping cost.
Terms of exchange and return
The product has not been opened or used
The product packaging is in perfect condition
The product is suitable for resale
We have been notified of the exchange or return within 14 days of reception of the product
Customer is responsible for the delivery costs when returning products. The cost of the returned products will be refunded to the account specified by the customer within 30 days of the arrival of the return.
Cancelling an order
If you want to cancel an order, please notify our customer service about it. If you have already paid for the product, indicate your account number to our customer service by e-mail, so that we can refund the money. If order was not paid, the system will cancel it automaticly after 24 hours.
Price & VAT
All prices include 24% Finnish value-added tax. If your live outside of EU, the prices does not include any taxes.
Legal entity
Dream & Hair Beauty store fall under the legal entity of Safarishop Finland Oy, VAT number: FI2196270-0
Liability & Force Majeure
The vendor is not liable for indirect costs incurred to the customer
The vendor is not liable for costs resulting from incorrect use of the product
The vendor is not liable for any hair or skin problems that may have been caused by the use of the products
The vendor is not liable for the product, if the product has been manipulated (dyed, curled, straightened) or otherwise altered
The vendor is not liable for lost orders, if the customer has provided an incorrect delivery address
The vendor is not liable for delay in delivery if this is due to a strike, loss of the shipment or to factors beyond the vendor's control
We reserve the right to alter the delivery method, if the method selected is not suitable for transporting the product
Privacy policy
Privacy policy in compliance with § 10 of the Personal Data Act
Registrar and contact information
Dream & Hair Beauty Store, PL 5, FI-90441 Kempele, Finland
Name of register
Hiustukku Dream&Hair asiakasrekisteri
Purpose of register
maintenance of order data
care and maintenance of customer relationship
marketing of products
Information content of register
customer's name
address
e-mail
telephone number
Regular sources of information
information given by the customer in connection with the order
Conveyance of information
The information of the register is not conveyed to third parties
Principles of protection of the register
The system in which customer information is stored is isolated from the public network with a firewall
The system is protected with user-specific identifiers and passwords